Ruhe. Sonne. Kaum Autos. Natur. Wunderschön. Ich bin in Frankreich. In Morgat um genau zu sein, das in der Bretagne liegt. Ich hatte mich schon auf zwei Wochen schlechtes Wetter eingestellt weil... na ja, Bretagne eben. Immer wenn ich zu Hause den Wetterbericht meines Handys angeguckt habe, hieß es Regen und 19° C. Vielleicht mal 21° C an einem guten Tag. Und nun bin ich hier und bis auf einen Tag war das Wetter bisher super.
Die Anreise war etwas chaotisch, um es milde auszudrücken. In Heathrow angekommen war ich schon genervt, weil die Schlange am Schalter eeewig lang war. Im Flugzeug von LHR nach Paris Charles de Gaulles hatte ich dann einen Mittelsitz. Na klar. In Paris angekommen ging es in die Passkontrollenschlange, die mich stark an die Einreise in die USA erinnert hat. Und dann, endlich war ich durch und schon total unter Zeitdruck, weil ich schnellstmöglich nach Olry kommen musste, um meinen Anschlussflug zu erwischen, war natürlich das Gepäckband gesperrt. Irgendein Vorfall. Kurzfassung: Ich hab meinen Anschlussflug natürlich verpasst und habe fünf Stunden im Flughafen Orly gesessen. Gegen 22:00 Uhr kam ich dann aber endlich in Brest an und die bisherigen Tage haben definitiv für diese Horroranreise entschädigt.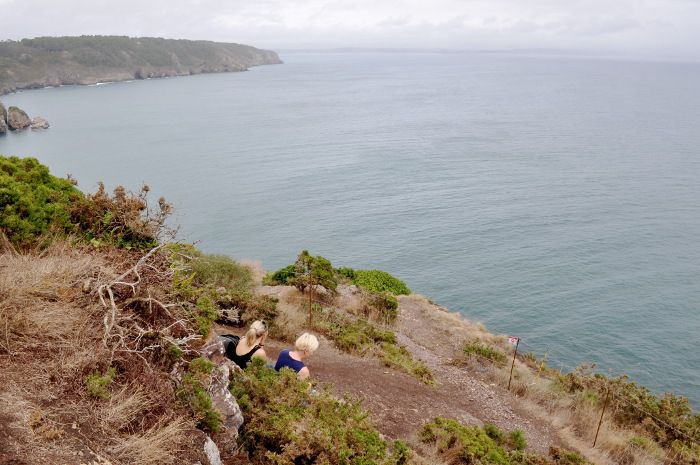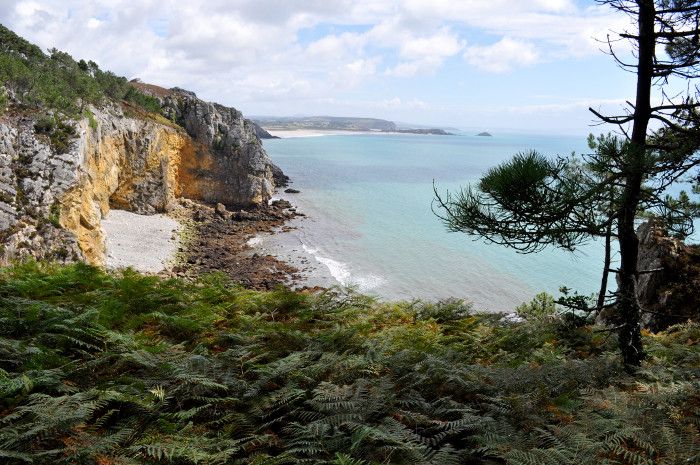 Die Zeit vertreibe ich mir größtenteils mit lesen: A Tale for the Time Being. Sehr gutes Buch, das ich defintiv empfehlen kann. Außerdem habe ich Stand Up Paddling ausprobiert. Zuerst war es etwas wackelig, aber nach den ersten drei Paddelzügen stand ich einigermaßen sicher. Es hat Spaß gemacht, aber ist auch unglaublich anstrengend für die Arme. Ein paar Mal stand ich mitten auf dem Meer und hatte das Gefühl, dass ich es niemals wieder an Land schaffen würde. Wie ihr seht, habe ich es aber geschafft.
Ich bin nun noch genau eine Woche hier und will momentan gar nicht daran denken, wieder zurück in den Alltag zu müssen.
translation
I am currently in Brittany. The journey was awful, really! I missed my flight because everything in Charles de Gaulles airport took forever and then I had to wait at the other airport, Orly, for five hours. What was supposed to be a somewhat short trip from London to Brest developed into a 17 hour journey. I could have gone to California in that time! Oh well.. I am here now and everything is great. It is quiet, there is so much nature, the weather is nice. I feel sooo relaxed. I haven't felt that well in a while. Today I tried stand up paddling. SO much fun! But it also requires a lot of strength and my arms were so tired afterwards, and actually still are. Nevertheless, it is great to stand up on that board in the middle of the sea (at least that's what it feels like) and all you hear is the water splashing against the board.
I am spending another week here until I am going back to London. Back to work and back to reality.