In meinen letzten Posts habe ich euch noch von Strand und Sonne erzählt. Und jetzt geht es schon um Herbstoutfits. Und wisst ihr was? Das macht mir gar nichts aus. Nachdem ich einen wirklich guten und warmen Sommer hatte, freue ich mich jetzt auf gemütliche Herbsttage mit Tee, Büchern, Stiefeln und Strumpfhosen.
Passend dazu hatte mich der Online Shop
ABOUT YOU
vor einiger Zeit angeschrieben, ob ich mir nicht ein Oberteil aussuchen möchte und mit diesem drei Herbstoutfits kreieren möchte. Daraufhin habe ich mir diesen wunderschönen grauen Pullover von SELECTED Femme ausgesucht. Durch den Alpakaanteil ist er richtig schön warm. Trotzdem kratzt er nicht und hat ein sehr angenehmes Tragegefühl.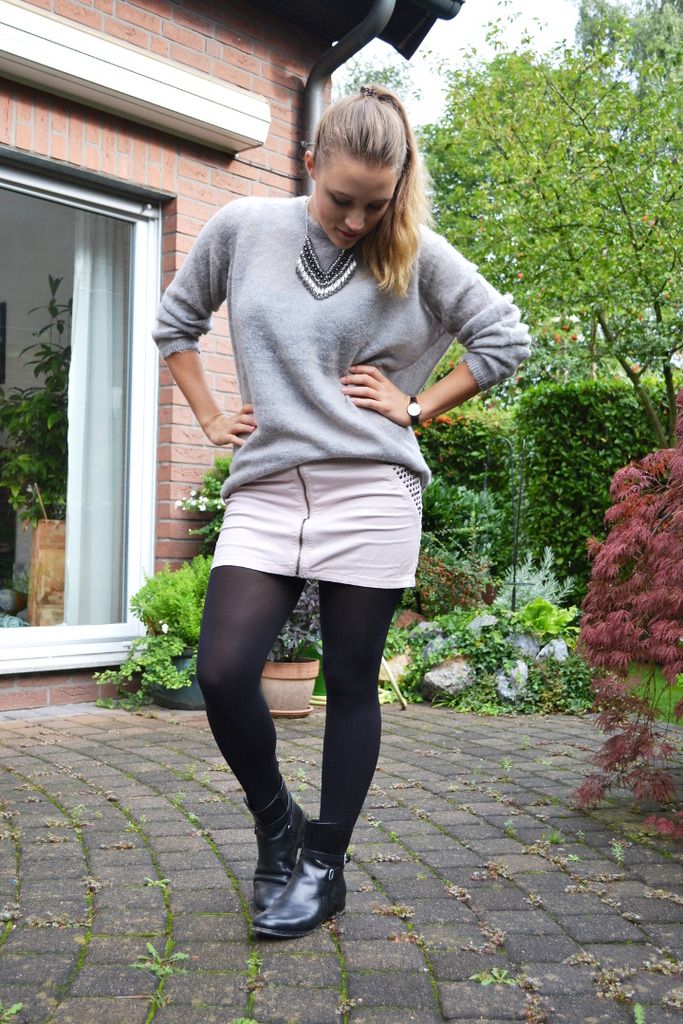 1. Outfit:
Rock: H&M
Schuhe: Michael Kors
Uhr: Daniel Wellington

2. Outfit:
Leggins: Asos
Loafers: Jette Joop
Uhr: Daniel Wellington
3. Outfit:
Kleid: H&M
Stiefel: SPM
Tasche: Liebeskind (Olbia)
translation
A few weeks ago the online store ABOUT YOU approached me and asked me whether I wanted to collaborate with them. And of course I said yes! My task: Choose one piece from their online store and create three outfits for autmn. I chose the jumper because I love the colour grey and I am totally happy with my choice. It super nice and cozy. Which one is your favourite outfit?