Was mir mit am besten gefallen hat in Paris? Das Essengehen am Abend. Unser Hotel war in der Nähe der Sacre Coeur und dort gibt es so unendlich viele tolle, kleine Restaurants. Am Freitagabend waren wir im Restaurant "
Ma Biche
" essen. Wir sind planlos durch die Straßen gelaufen und haben einfach geguckt was uns gefällt. Und haben dann zufällig dieses Restaurant gefunden. Es ist klein, mit einer tollen Einrichtung (alles zusammengewürfelt, find ich super!) und sehr netten Leuten, die dort arbeiten. Für mich gab es an dem Abend eine herzhafte Profiterole mit Würzelgemüse, Boeuf Tatare mit hausgemachten Pommes und zum Nachtisch Cheesecake. Ich war sehr satt aber auch sehr zufrieden, als wir das Restaurant gegen 23:30 Uhr wieder verlassen haben. Für mich war das der beste Abend in den Tagen. Wenn ich das nächste Mal in Paris, werde ich dort auf jeden Fall wieder hingehen.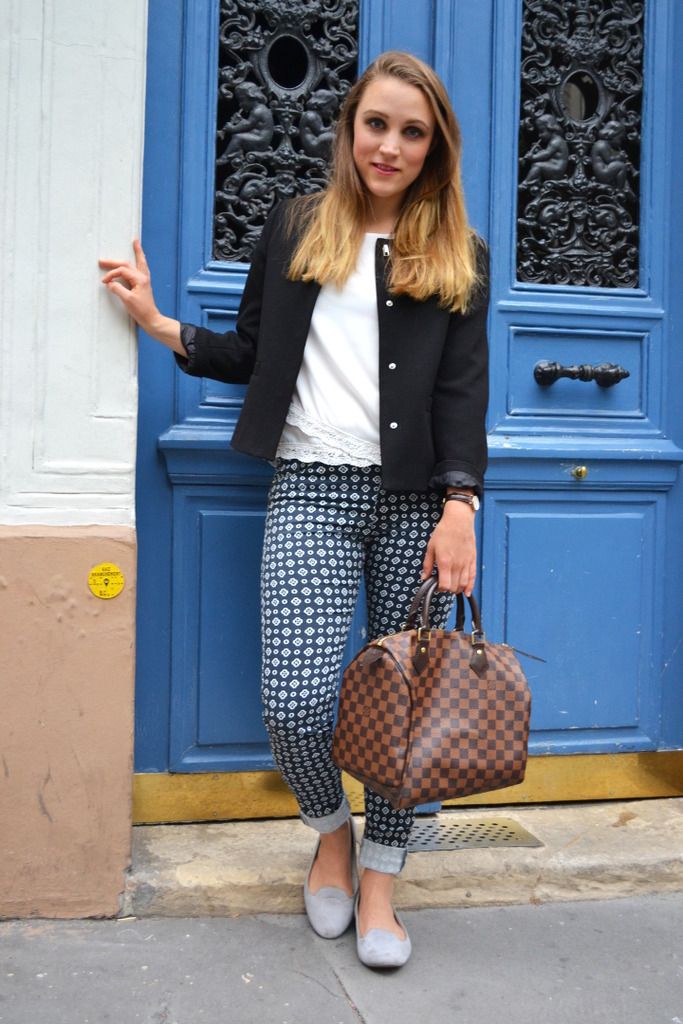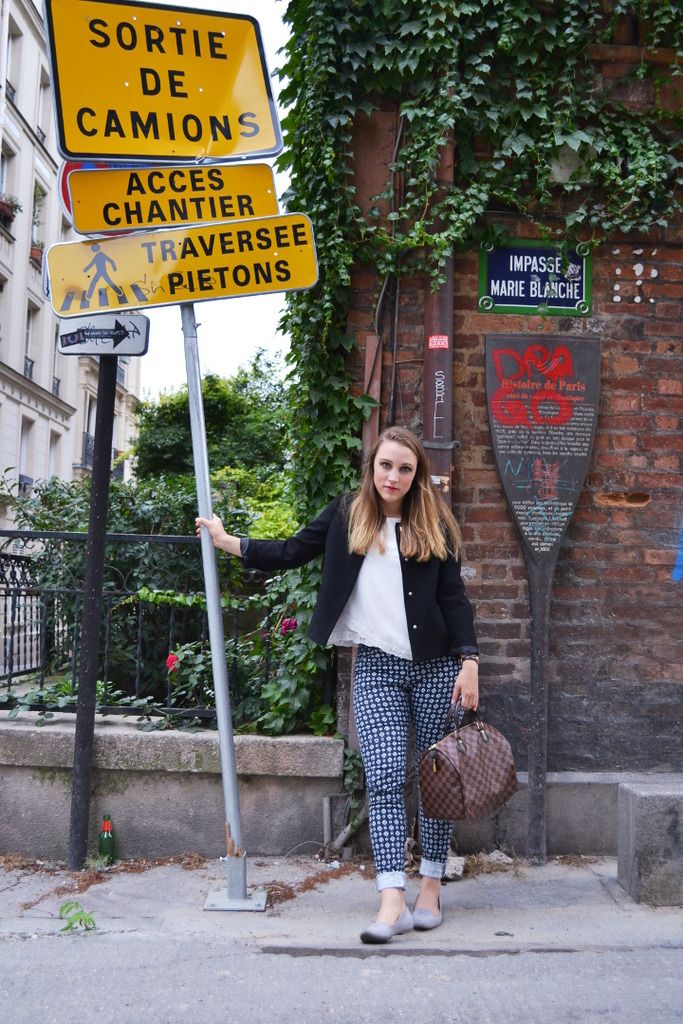 Blazer: Zara
T-Shirt: Zara
Hose: H&M
Schuhe: Jette Joop
translation
Going out for dinner was always my highlight in the evening. This I wore when we went to the restaurant "Ma Biche". It is located near Scare Coeur in a little street, off the main street. The food there is amazing and the service is great. I will definitely go back there the next time I am in Paris. I loved everything about this evening. The food, the wine, the restaurant itself.